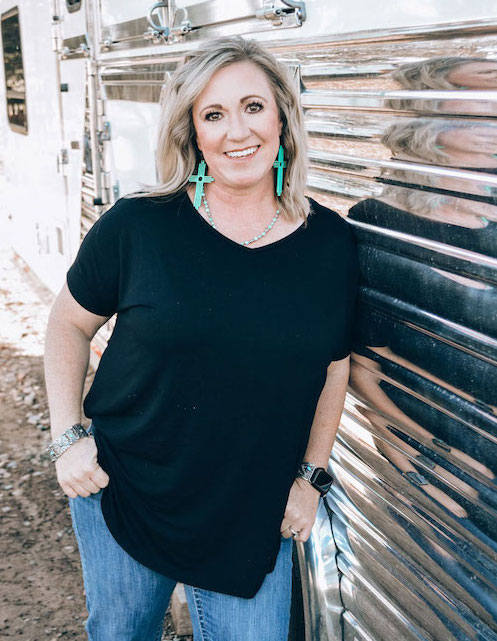 HOLLY BINNIAN Broker Associate
I'd like you to take a moment, close your eyes picture the snowcapped Colorado mountains, with the sun setting and all the vibrant color that Colorado sunsets offer. As the last of the day fades away. Breath in deeply and smell the crisp mountain air. Oh, I smell a campfire! Come with me and sit by the fire, I'll tell you, my story.
Hello, my new friend, my name is Holly Binnian. I'm a lifelong Colorado resident, growing up on a farm/ranch in Southern CO. My parents were able to instill smalltown values and a great country upbringing.
After graduating high school, I attended Lamar Community College with a goal to receive a degree in horse training and management. Much to my parent's chagrin, after one semester, I came home to announced I wasn't sure what I wanted to be when I grew up! I told them that I was going to change my major to Cosmetology. Two years later, I graduated with an Associates in Cosmetology and Business.
After college, I moved to Rifle to be closer to my family that had also relocated to the Western Slope. I quickly found a love for all the Western Slope of Colorado has to offer! 20 years ago, the choices I made brought me here, and I was able to start my own business.
My salon business has been very successful through the years. It's interesting how life can take you in many directions and the summer of 2022 I had an injury that prohibited me from working in my salon. Sitting around is not for me, so I decided to embark on a new career path. This career choice has been in my heart for a long while, I just needed to determine how to make things happen. With the time on my hands while being injured, I studied and passed the Colorado Real Estate exam in the Fall of 2022! I still have intentions of working part time at Transformations salon in Parachute as well.
I'm excited to be a part of the wonderful team at the Property Professionals. I look forward to working with you on your future home endeavors.
(970) 948-1912 mobile